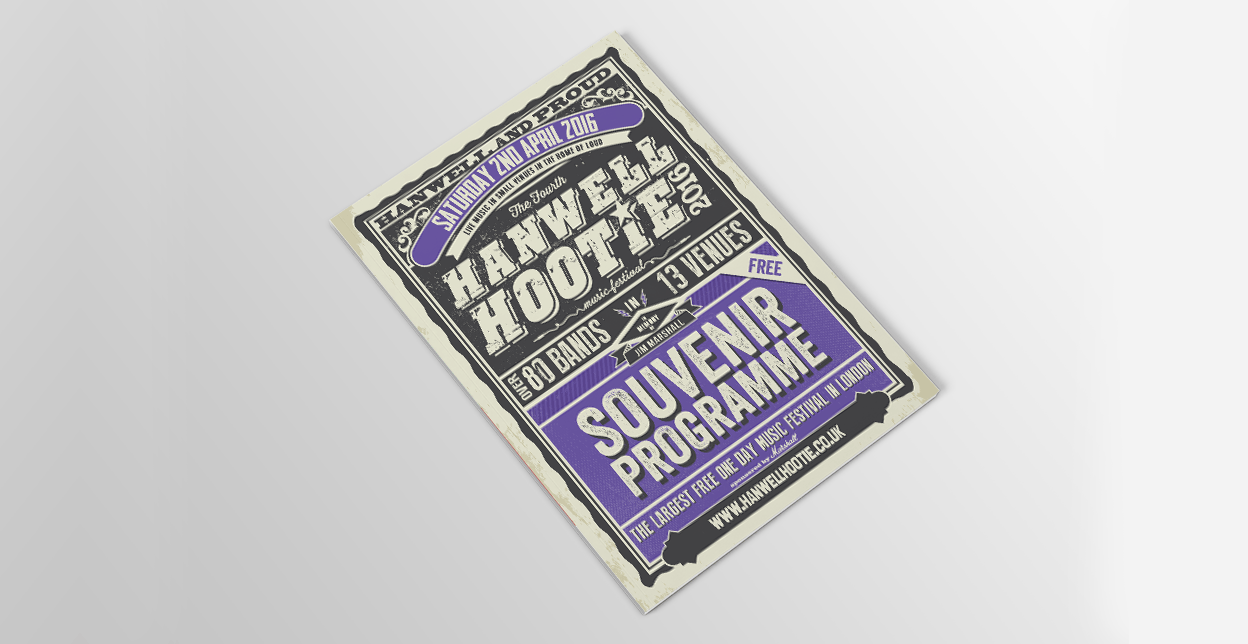 The Hanwell Hootie is the largest free music festival in London and aims to bring live music back to the home of the legendary Marshall Amplification. The first Hootie took place in 2013 and showcased 13 bands in local venues. 3 years on the festival now hosts over 80 bands in 13 venues.
Feelingpeaky were tasked with bringing the 2016 souvenir programme and other festival collateral to life. Creating bespoke page designs for the "Igloo Food Festival" and the "Hootie Shuttle Bus" among others to deliver a programme that belongs in the 'The home of loud'.
Working on a project like this was so much fun. Being local to Hanwell added to the enjoyment and we very much look forward to the festival this year.