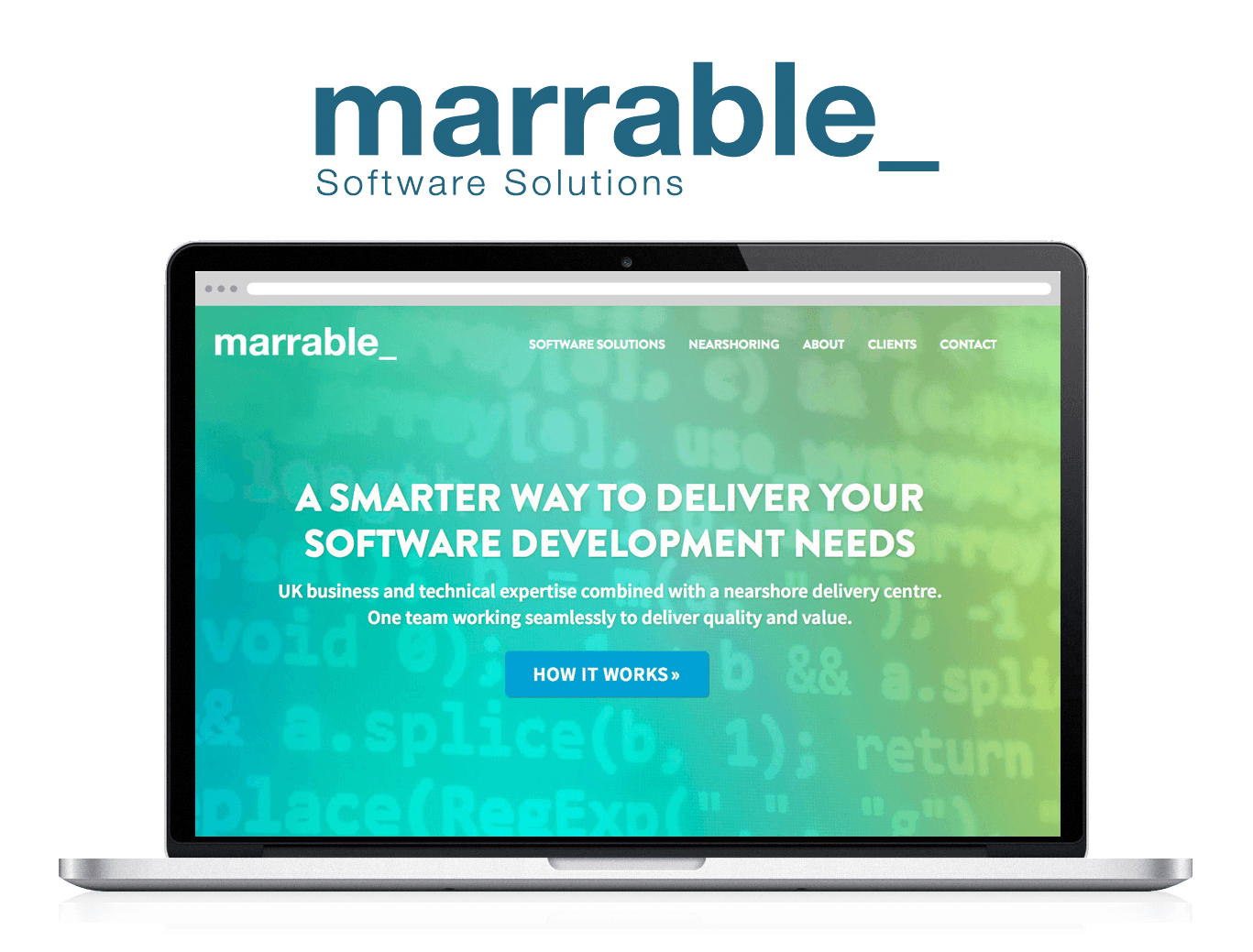 Marrable is a UK software solutions company and bespoke software development expert working in partnership with a nearshore software development centre. Together they provide a flexible and collaborative way to deliver high quality, cost-effective software solutions.
We have just designed and developed a website, and branding for Marrable Software Solutions. Bringing them up to date in the marketplace.
The website needed to clearly communicate their positioning, reinforce the benefits of nearshoring and convert visitors to prospects. The brand identity needed to say what the company represented, a software solutions company that was forward looking, professional and reliable. The brand identity encompassed Marrable's core values and once in place was rolled out through corporate id and responsive website.
The Brand communicates quality, confidence, trust with a elegant twist to relate to the core competence of a bespoke software development company.