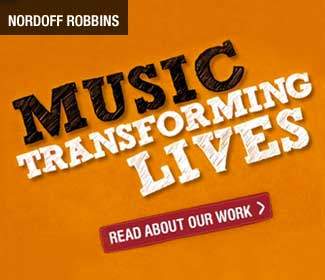 Clap your hands, Tap your feet, Sing out loud, Dance or stomp, Shout or cry! It's time to rejoice charity website design and our work for Nordoff Robbins.
Nordoff Robbins is a UK charity specialising in music therapy providing individuals the ability and confidence to express themselves and communicate where they may have not been able to do previously – the results can have a profound impact on individuals and their families.
Feelingpeaky provided their expertise to help Nordoff Robbins produce a new website. Its aim is to act as a powerful engagement tool with their various audiences and ultimately increase support and donations for the charity. This new vibrant and exciting website now helps Nordoff Robbins to promote fund raising events, encourage people to get involved and educate them on the powers of Music Therapy.
Fraser Simpson, Communications Manager at Nordoff Robbins comments on their charity's website design project….
"Thank you so much for all your hard work and particularly in this final stage over the last few weeks. We have got a superb product and your team has done a magnificent job for us."
Feelingpeaky used Drupal, the powerful open source content management system as the platform to drive the Nordoff Robbins charity website. The solution provided numerous functionalities including, news blogs to talk about all their fundraising activities, galleries to show their music therapy in action and web forms to give their audiences a simple and quick way to sign up for fundraising, courses and newsletters! Finally, integration with SecureTrading provides an easy to manage payment gateway that gives donators a quick, easy donation process!
Have a look at the website here: www.nordoff-robbins.org.uk and consider giving to a very worthy cause. If you're looking for charity website design Feelingpeaky would be happy to discuss your brief and bring our energy and expertise to help your charity perform online. Contact us on 02089974700 or email info@feelingpeaky.com.
Save