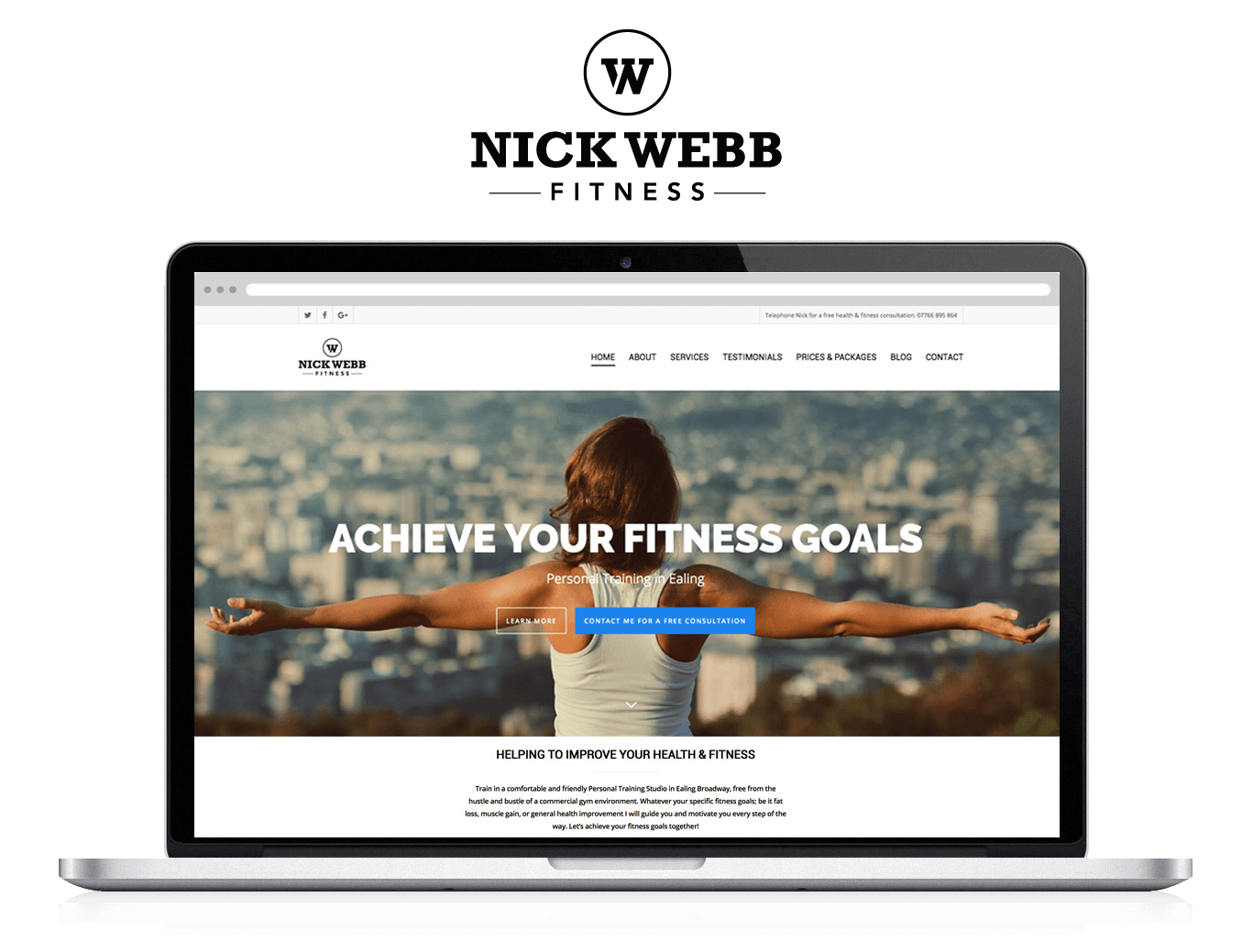 Feelingpeaky designed and developed a new website for Nick Webb Fitness. Nick is a certified Personal Trainer in Ealing with a decade of experience in the fitness industry. We brought it up to date with a responsive clean layout. This included large images and text to make it readable from all devices from phones, tablets to today's large resolution screens.
Personal Training is just that – Personal – so we introduced small touches to make it personal from Nick such as signing off on certain sections of the website. All designed to help more people convert into customer through a free, initial consultation.
To accompany the launch of the new website we initially designed a new logo. A classy minimal use of the initials to give the branding a suitable up to date, modern and professional look.